Global Conservative ETF Strategy
Conservative approach, active opportunity
This long-only, low-turnover strategy emphasizes capital preservation through a significant fixed-income allocation, while also seeking to capitalize on our conviction that specific parts of U.S. fixed-income and global equity markets, held in the right economic conditions, will consistently outperform the broad market. We put this conviction into action through a macro-focused strategy that invests in ETFs from leading U.S. providers. Our approach is designed to help the strategy benefit from economic tailwinds while minimizing exposure to sections of the markets facing economic headwinds.
Decisions driven by research
At WestEnd, we believe that the best decisions are those rooted in data and supported by our decades of experience. That's why we begin the investment process by aggregating more than 200 domestic and international economic measures into a proprietary database. We then analyze that information looking for broad economic trends and areas of economic strength here and around the world.
Our analysis becomes the foundation for the Global Conservative strategy. We look to make the most of opportunities in the markets by investing in about eight to seventeen fixed-income and equity ETFs. We launched this long-only, low-turnover strategy in 2015.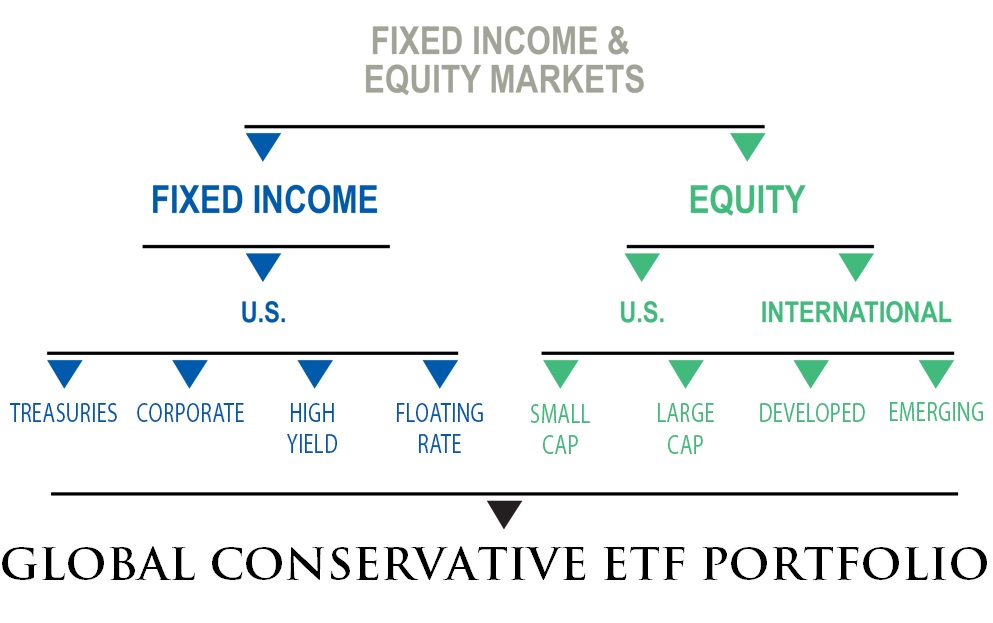 Other Strategies